"Unleash Your Inner Lumberjack: Smack My Axe - The Newest Axe Throwing Venue on St. Pete Beach"
Who is Smack My Axe?:
Are you ready to experience an adrenaline-pumping, one-of-a-kind activity on the beautiful shores of St. Pete Beach, Florida? Look no further than Smack My Axe, the newest axe throwing venue that has taken the beach scene by storm.
With its modern build, specialty offers, and unique location, Smack My Axe has quickly become the go-to spot for both locals and tourists alike seeking thrilling entertainment paired with ice-cold beverages.
With that said, here are 7 reasons why you should start going to Smack My Axe! 🎯🪓
1. Unforgettable Date Nights: ❤️
Looking for a unique and memorable date night idea? Look no further than Smack My Axe! Axe throwing is a thrilling and interactive activity that provides plenty of excitement and friendly competition. You and your date can bond over the thrill of hitting the targets and cheering each other on. It's a perfect opportunity to create lasting memories and share a one-of-a-kind experience that will make your date night truly unforgettable.
2. Exciting Corporate Events: 🌐
Want to boost team morale and foster team bonding? Smack My Axe is an excellent choice for corporate events! It's a fun and engaging activity that encourages team collaboration and friendly competition. Axe throwing provides a unique way to break the ice, build relationships, and strengthen team dynamics. Your colleagues will have a blast while creating lasting memories, and it's a fantastic opportunity to boost employee morale and productivity.
3. Networking Events with a Twist:🔥
Tired of the same old networking events? Spice things up with Smack My Axe! Networking events at Smack My Axe provide a fresh and exciting approach to professional networking. You can connect with like-minded individuals, strike up conversations while throwing axes, and build relationships in a unique and memorable setting. It's a fantastic way to make lasting connections while having a blast.
4. Ladies Night Out with a Thrill:💅
Ladies, are you looking for a fun and empowering night out? Smack My Axe offers exciting ladies' nights! Gather your girlfriends and head to Smack My Axe for a thrilling and empowering experience. It's a chance to show off your axe throwing skills, enjoy some friendly competition, and create unforgettable memories with your besties. It's a ladies' night out like no other!
5. Tournament Nights for Competitive Fun:🥇
Are you a competitive spirit? Smack My Axe hosts tournament nights that cater to your competitive side! Gather your friends, colleagues, or fellow axe throwers and join the excitement of a tournament. Compete against each other in a friendly and thrilling competition to see who will be crowned the ultimate axe throwing champion. It's a night of adrenaline-pumping action and friendly rivalry that you won't want to miss.
6. Unique Birthday Parties:🎈
Celebrating a birthday? Make it a birthday party to remember at Smack My Axe! It's a unique and exciting venue to celebrate your special day with friends and family. Whether you're a seasoned axe thrower or a beginner, Smack My Axe provides a thrilling and memorable experience for birthday parties of all ages. It's a celebration like no other, with the added excitement of axe throwing to make it truly unforgettable.
7. Fun Family Events:👨‍👩‍👧‍👦
Looking for a family-friendly activity that everyone can enjoy? Smack My Axe is perfect for family events! It's an opportunity for the whole family to bond over a thrilling and interactive activity. Create lasting memories as you cheer each other on and enjoy friendly competition. Smack My Axe provides a safe and exciting environment for families to have fun and make unforgettable memories together.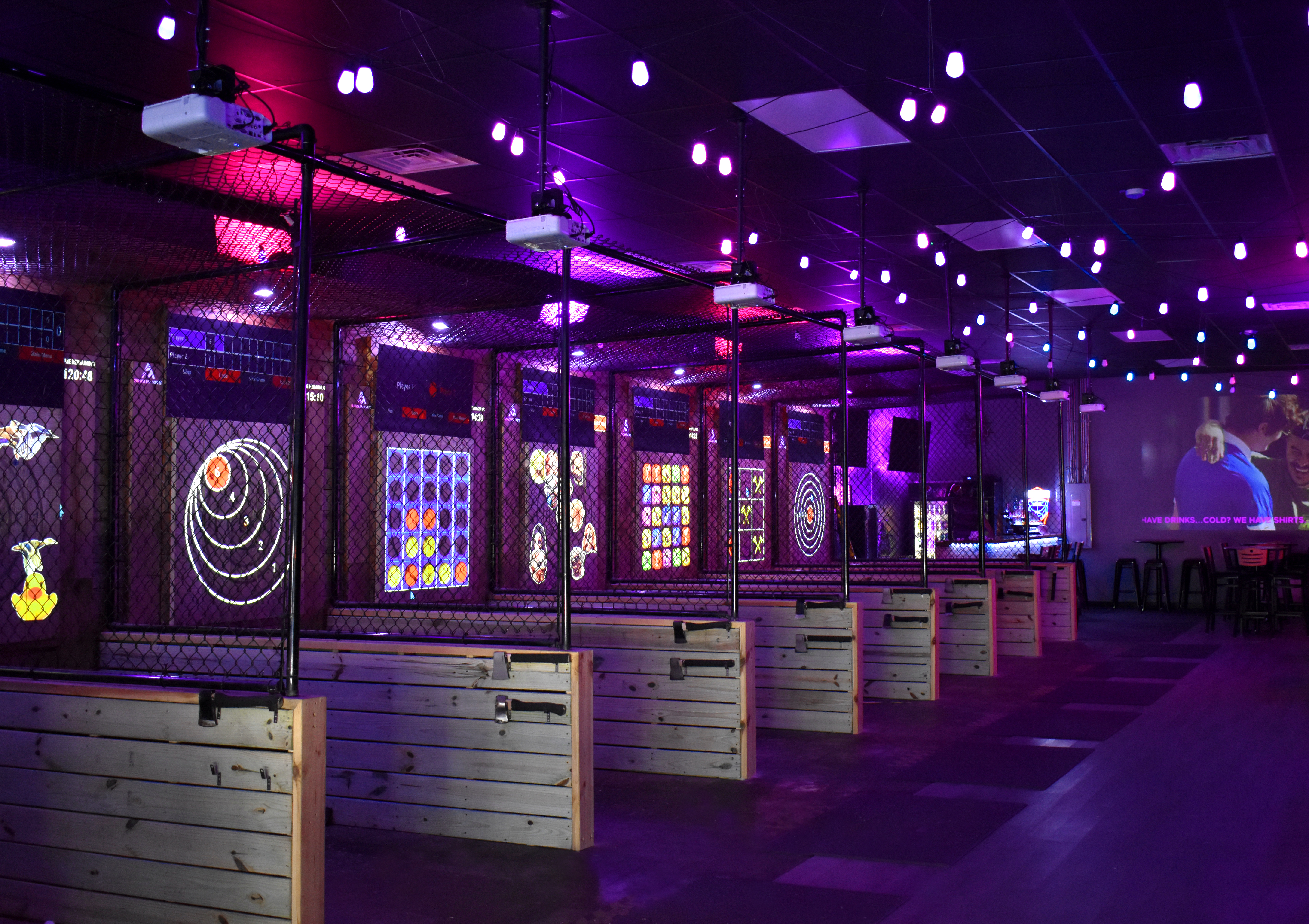 ---